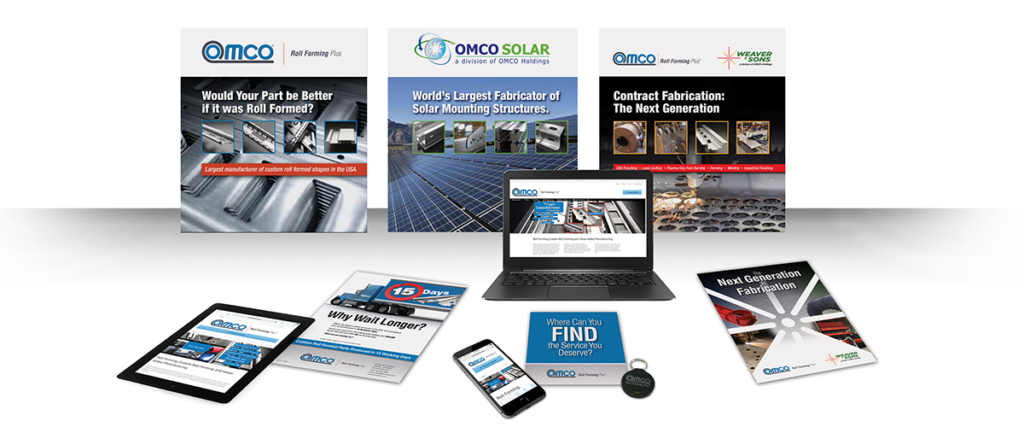 OMCO is the largest custom roll former in the United States. Founded in 1955, OMCO manufactures highly engineered metal shapes for applications across a wide range of industries. Its custom components are found in truck bodies, escalators, solar panel mounting systems, conveyors, and myriad other products. OMCO is a leader in industry innovation, continuously investing in technologies to streamline processes and produce the highest quality parts possible. The company integrates superior roll forming with additional valuable manufacturing services to deliver premier solutions.
Conveying the value of these offerings is key. This distinctive blend of roll-forming applications and related manufacturing operations creates a high-value service. OMCO has partnered with RH Blake to communicate its unique standing to the marketplace. Specializing in developing structured and measured ongoing marketing programs, RH Blake designs initiatives to increase awareness in OMCO's core audiences and help drive sales opportunities. RH Blake's strategies increase marketing performance and help propel this industry leader to continued success.
Typical Ongoing RH Blake Services Provides:
Strategic Consulting
Sales Literature Development
Tradeshow Display Development
Video Production
Public Relations
Print and Online Advertising
Website Development
Search Engine Optimization
OMCO manufactures highly engineered, custom roll formed shapes for many applications across a wide range of industries. Custom built components for truck bodies, trailer frames, material handling, solar panel frames and supports, conveyors, escalators, and many more industries are manufactured cost effectively using roll forming technology.
Client: OMCO is a leading manufacturer of highly engineered, custom roll formed shapes.
Typical Ongoing RH Blake Services Provided:
Strategic Consulting
Sales Literature Development
Tradeshow Display Development
Video Production
Public Relations
Print and Online Advertising
Website Development
Search Engine Optimization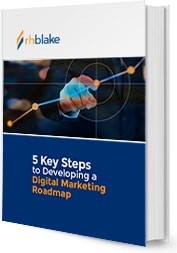 Free Download: 5 Key Steps to Developing a Digital Marketing Roadmap
A Must Have Digital Marketing Guide for Manufacturers