Are we a good fit?
Which clients benefit most from working with us?
For more than 30 years, we've been helping growth-driven manufacturing and engineering firms build marketing and sales programs that generate quality sales leads and accelerate growth. Our expertise and proven process allow us to challenge assumptions and help you reach untapped opportunities.
But not just any industrial or manufacturing company. We're selective about the projects and clients we take on. Our experience is that "fit" is one of the most important predictors of our mutual success.
It's easy for us to do great work when our clients appreciate and value:
Sales and margin growth:

We've developed proven approaches to helping businesses in our core markets grow faster and smarter.

We're an agency that focuses on sustainable value and incredible service. But don't take our word for it, ask our clients (who average well over 10 years with us).

Partnership and collaboration. We're not a good fit for transactional clients. We treat your business like it's our own and want to deeply understand and internalize it. We operate in an environment that is transparent and respectful. We're not a "vendor" that does low-bid work.
Thinking that is strategic and results that are measurable. We work directly with clients to develop marketing programs that become new sources of competitive advantage for them.
How We Work
Whether you're looking for a comprehensive go-to-market plan or an effective approach to enhancing channel loyalty, our team leverages proven industry and marketing experience to ensure you receive relevant and wise insight and impressive marketing ROI results.
Engagement Options Catered to Your Needs
Let's start with a conversation about your business, objectives, priorities and desired outcome(s). If we think we can help you and you feel there could be a good fit, we'll begin working with you to identify potentially good next steps.
There are three ways we engage based on your needs:
Agency partner: For firms that could benefit from strategic insight and deep, comprehensive marketing capabilities.
Program solutions: Following an initial assessment, we develop customized monthly programs based on your objectives and priorities.
Defined projects: An excellent way for firms to see the measurable value of a leading industrial and manufacturing-focused marketing agency.
Core Values
Honesty | Integrity | Value
It's not an accident that we've been in business for more than 30 years. RH Blake is deeply committed to honesty, integrity and value in our interactions and work.
Non-profit Support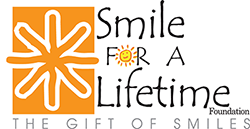 Looking to partner with RH Blake on helping children smile more and brighter? We helped create the Cleveland Chapter of Smiles For A Lifetime, a non-profit organization that provides orthodontic care to children between the ages of 11 to 18 who may not have the opportunity to achieve a beautiful, straight smile without financial assistance.
If you know of someone that could benefit, please have them contact Dan Konstantinovsky, Member of the Board of Directors, Cleveland Chapter of Smiles For A Lifetime, at dak@rhblake.com.
The New
Marketing and
Sales Funnel