We Help Manufacturing and Industrial Firms Drive Growth by Deploying Marketing Strategies Across the (Complex) Customer Journey
WE HELP MANUFACTURING & INDUSTRIAL FIRMS DRIVE GROWTH BY DEPLOYING MARKETING STRATEGIES ACROSS THE CUSTOMER JOURNEY
A few of the clients we have the privilege of working with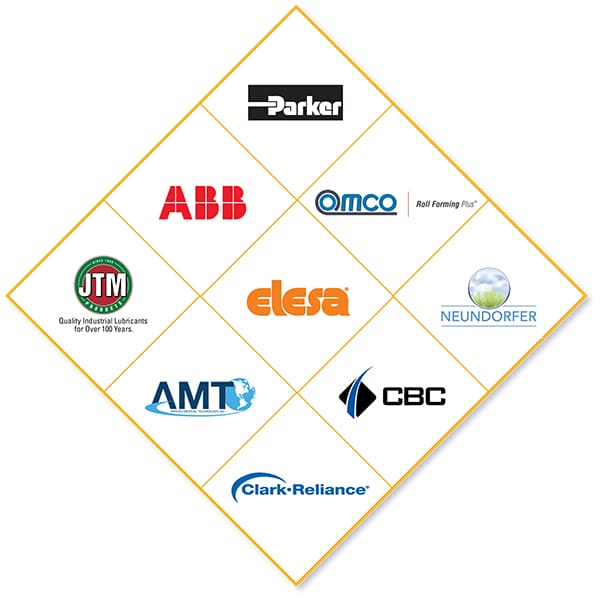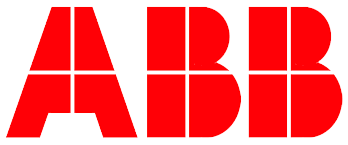 "RH Blake has helped us define effective messaging strategies and supported us on multiple projects including product launches and customer awareness campaigns. I would recommend RH Blake for anyone needing marketing support. They are professional, responsive, easy to work with, and most of all effective."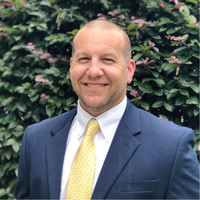 Mike Levesque
Global Product Group Communications Manager
ABB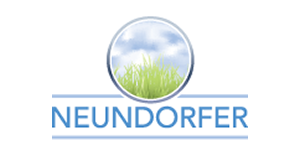 "We value our 20-plus-year relationship with RH Blake. They have a unique understanding of our engineered services and products and collaborate with us to help us stay 'on message' to grow our business in our one-size-doesn't-fit-all marketplace."


Steve Ostanek, President
Neundorfer, Inc.
"What sets the team at RH Blake apart is that they truly "get" our business and are able to help us achieve or exceed our goals time and time again. RH Blake consistently brings comprehensive strategies and execution that help us derive ROI from our marketing program including digital, PR, social media platforms, printed marketing collateral and other professional communications. Not only do they have knowledgeable, experienced talent on staff, but they are always enthusiastic, prompt and receptive to our needs."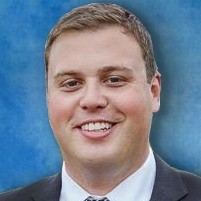 Jarrod Cohen
Marketing Communications Manager
Parker Hannifin Corporation

"RH Blake has helped Factivity increase organic traffic by over 50% and transformed organic lead generation from a seldom and sporadic event to a frequent and consistent process for improvement."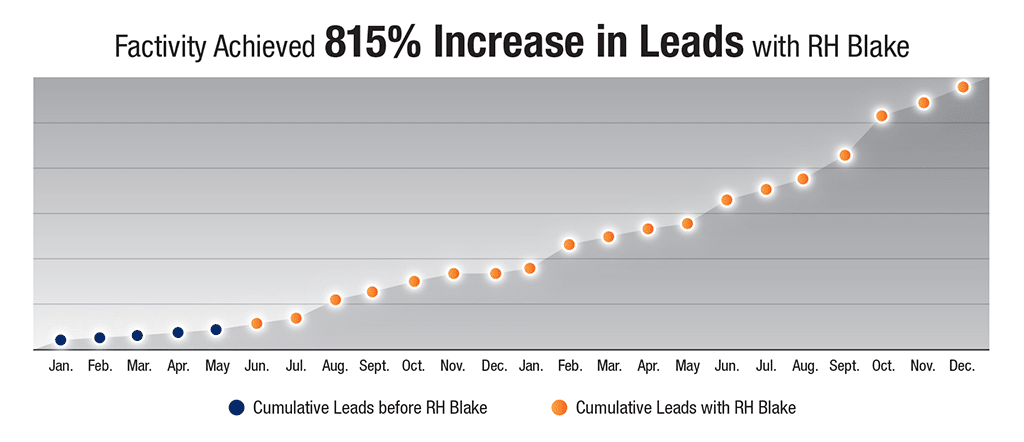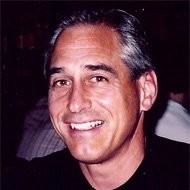 John Leibert,
President
Factivity

"The RH Blake Growth Roadmap™ helped us validate and better understand how our customers think and make purchase decisions. It also enabled us to better inform our employees on the types of activities we perform that our customers find especially valuable."
David Ortiz,
Vice President & Director of Business Development
MEGA TECHWAY Inc.
When Does a Specialized Marketing Partner Make Sense?
We can help if you're an industrial-focused firm pursuing growth and are: Tired
of re-explaining your business to your marketing agency
Eager
to work with a marketing firm who understands the thought process of your prospects
Focused
on having a strategic and structured marketing program
Ready
for a marketing program that reliably generates awareness and drives leads
Expecting
your marketing agency to be relentless about your success, bringing you innovative ideas Tired
of re-explaining your business to your marketing agency Eager
to work with a marketing firm who understands the thought process of your prospects Focused
on having a strategic and structured marketing program Ready
for a marketing program that reliably generates awareness and drives leads Expecting
your marketing agency to be relentless about your success, bringing you innovative ideas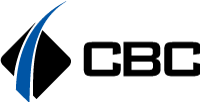 "Our relationship with RH Blake has helped us become stronger and better marketers and grow our business."


Michael Sherwin, CEO
Columbiana Boiler Company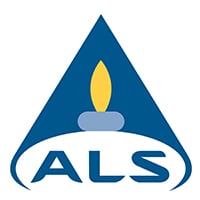 "You guys met our expectations in every way.  It [RH Blake Market Research] was the information we were looking for. Congratulations and Thank You!"


Scott Griggs
Director of Services for Food Manufacturing and Food Service
ALS Global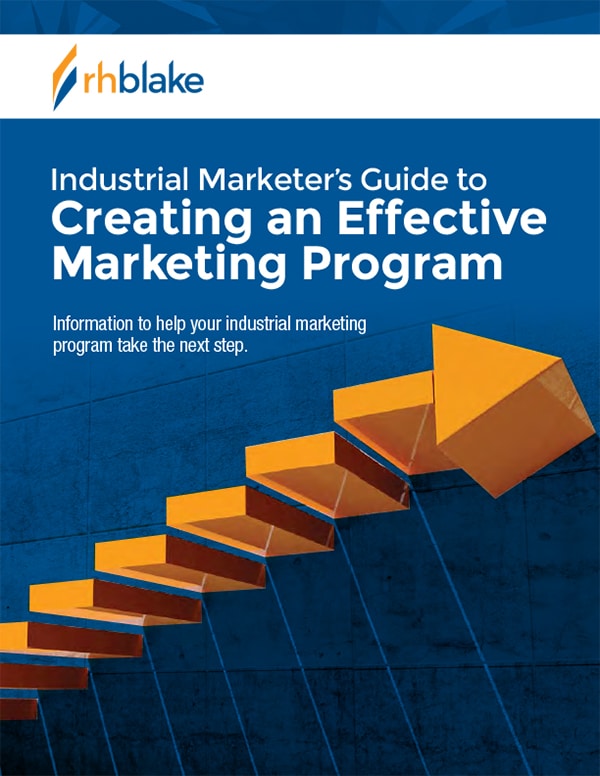 Industrial Marketer's Guide to Creating an Effective Marketing Program
147 pages of actionable ideas to help you create a winning marketing strategy and program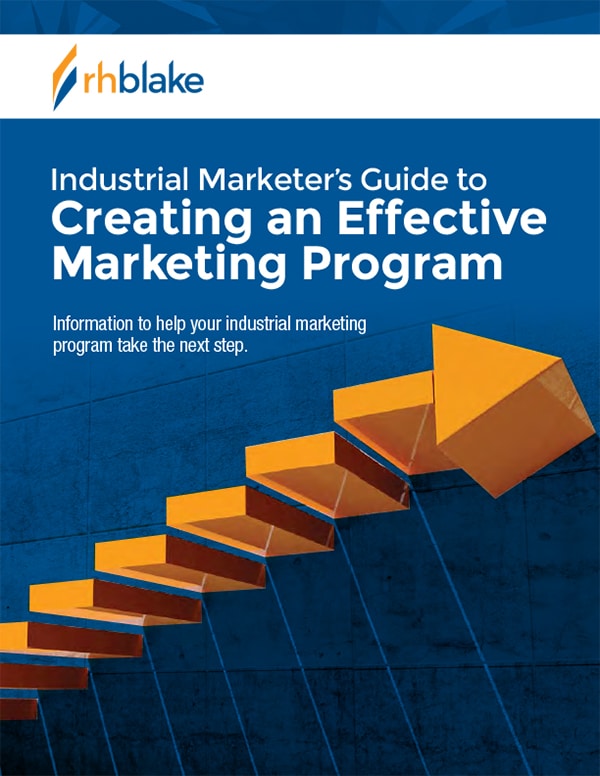 Industrial Marketer's Guide to Creating an Effective Marketing Program
147 pages of actionable ideas to help you create a winning marketing strategy and program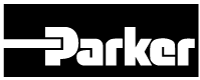 "For more than 15 years, RH Blake has been helping us develop successful business strategies and programs across multiple platforms to support our diverse marketing initiatives."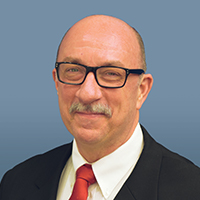 Dennis Daniel,
Division Marketing Services Manager
Parker Hannifin