B2B Marketing Agency for the Energy Industry
RH Blake is a leading B2B marketing agency for manufacturers and organizations in the Energy Industry including Oil and Gas. Leveraging more than 30 years of energy sector marketing experience, we create and deliver marketing programs that drive results.
Why Choose RH Blake As Your Marketing Agency for the Energy Industry
Marketers in the energy sector are frequently faced with unique challenges as the sector is heavily regulated, complex and extremely competitive. Leading organizations realize that to win, they need a proven and experienced marketing agency to help them grow faster and more cost-effectively. RH Blake combines more than three decades of energy-industry experience with proven marketing acumen to deliver a complete portfolio of powerful marketing services.
RH Blake's comprehensive marketing services portfolio for the Energy sector includes:
Marketing Strategy and Consulting for Energy – We analyze your business with our RH Blake Growth Roadmap™ to align your campaigns with the most effective strategies for the energy industry.
Channel/Distribution Marketing & Awareness – We apply an in-depth understanding of distribution to expand your margins and enhance customer loyalty. From digital campaigns to sales support materials, RH Blake takes your channel marketing programs to the next level.
Direct Marketing – Success in the energy industry requires communicating directly with key decision makers. RH Blake identifies crucial targets and delivers focused campaigns to meet your objectives.
Advertising – Our media programs ensure you're using the smartest channels for energy-industry engagement. We develop advertising vehicles that reach your target markets.
Public Relations & Communications – We tell your story in a clear, value-driven and engaging way. RH Blake increases awareness and builds your brand, while navigating complex energy issues.
Sales Support Materials & Creative Design – RH Blake partners with you to design tools that match your desired results and timeline. From videos, to incentive programs, to training, we develop the tools you need to properly showcase your brand and grow your business.
Trade Shows & Events – RH Blake makes your events a success by allowing you to create new relationships and enhance existing opportunities. We leverage proven trade show and event expertise to ensure you accomplish your goals.
Website Development & Online/Mobile Marketing – We extend your marketing reach by building responsive, scalable websites that incorporate our in-depth energy-industry knowledge and proven SEO processes.
Looking for marketing strategies that work in Energy?
Apply for a 1 hour custom strategy session with our experts
Forge A Marketing Partnership with a Leading Energy-focused Marketing Agency
You don't have time to explain the intricacies of the energy industry to your marketing agency. And you don't have extra budget to risk on ineffective marketing. RH Blake is equipped to provide the right marketing solutions, tailored to fit the needs of the energy sector. Our integrated methods result in lead generation, business growth and brand enhancement.
Take the guesswork out of your energy industry digital marketing with RH Blake's '5 Key Steps to Developing a Digital Marketing Roadmap.'
Experience You Can Trust
A few of the Energy-focused clients we've had the privilege to work with:
Free Download: 5 Key Steps to Developing a Digital Marketing Roadmap
A Must Have Digital Marketing Guide for Oil & Gas-Focused Firms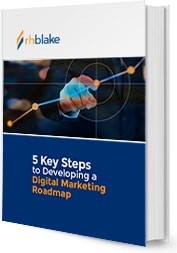 Apply for a Free SEO Footprint™ Assessment on Your Website