How Oil and Gas Companies Generate Demand and Growth with Digital Marketing
Oil and gas companies are no strangers to digital technologies. They've frequently pioneered efforts to incorporate advanced technologies into operations. The industry has experienced phenomenal results as companies have unleashed new resources and increased efficiencies. As marketing finds its niche in digital technology, oil and gas companies are once again poised to experience exceptional outcomes. Companies who partner with an oil and gas market advertising agency to harness the power of digital marketing position themselves to generate exceptional demand and growth.
Research Underscores Impact of Digital Marketing for Oil and Gas Companies
The potential of digital marketing is more than lofty hopes for oil and gas market advertising agencies. It's backed by solid research. McKinsey conducted a study of more than 100 cases at oil and gas companies. Their research indicates this sector could reduce capital expenditures by up to 20 percent with the effective use of digital technologies. Specifically, enabling marketing and distribution with digital technologies allows companies to optimize pricing models and manage supply chains more efficiently. These efforts can increase revenue by 1.2 percent. Additional applications include increasing efficiency of supply and distribution networks. Overall, these efforts have proven to lower costs by up to 10 percent and increase revenue by 3 percent.

"I've gotten all that I'd hoped for from the RH Blake Growth Roadmap™ and more. Based on the research and insights, we adjusted our offering scope and sales approach. And this adjustment has been effective at generating new opportunities."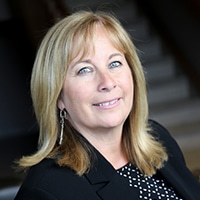 Diane Reko
President
REKO International
Unleash the Potential of Digital Marketing in Your Oil and Gas Company with 4 Key Steps
No Oil and Gas-focused company wants to spend marketing dollars on initiatives that achieve poor results. To ensure you receive maximum ROI from your initiatives, integrate digital marketing into your overall marketing program. Utilizing the benefits of digital marketing in key components of your strategy will reap the results you desire. Here's how:
Create a digital marketing roadmap.
Without a map to follow, your efforts can't provide the consistent branding and promotion they need to achieve full impact. To generate a solid roadmap, you must:
Define your target customers – Your content strategy should be based on your target market.
Create targeted landing pages – The goal of these is to move visitors further down the sales cycle. A good landing page overcomes common objections, qualifies ideal customers and offers a solid call-to-action.
Leverage your content strategy with Search Engine Optimization and Search Engine Marketing activities – 71 percent of B2B searches begin with a generic search. SEO is a critical aspect of your digital marketing road map.
Once this map is in place to guide your efforts, you can move forward with the next step.
Drive and nurture leads with inbound marketing.
Engaging and then capturing your target market is easier with digital marketing. To nurture leads, a company must develop relationships with their audience at every stage of the sales funnel. They must listen to prospects' needs and fill them. Marketo reports that companies who excel in this process of lead nurturing generate 50 percent more sales-ready leads at a 33 percent lower cost. The Annuitas Group found that nurtured leads make 47 percent larger purchases than non-nurtured leads.
The secret to nurturing is knowing how to address each lead with the most relevant communications. Digital marketing solutions such as email subscriptions and gated content are ideal for collecting this information.
As you execute these effective inbound marketing strategies, you will:
Turn your website into a lead generating machine.
When you partner with an oil and gas market advertising agency, your website no longer remains a static center of information. It becomes a dynamic marketplace that attracts and captures leads to grow your business. Digital marketing solutions for your website include:
Educational content that accelerated prospects through the sales cycle
Insights and blog subscriptions
Free downloadable guides and/or resources to help customers make a better informed decision
Contact page
Live chat
Video content
These initiatives capture lead information, nurture a relationship with customers and establish your company as a valued service provider. To drive leads to your site and further your digital marketing efforts, you should also:
Execute targeted email and direct marketing campaigns.
Even within the bounds of digital marketing, some strategies are more effective than others. For example, emails are a great digital tool to generate leads and nurture customer relationships. However, not every email campaign has impact. Sending a generic or misaligned email or including an overwhelming amount of information won't generate the interest you desire.
Looking for marketing strategies that work in Oil and Gas?
Apply for a 1 hour custom strategy session with our experts
To enhance your digital marketing efforts, consider including videos in email. This doubles click-through and engagement rates. In fact, marketers who use video grow revenue 49 percent faster than non-video users.
As you incorporate this strategy into your email campaigns, use the following best practices:
Keep introductory videos between 30 and 120 seconds, as shorter videos produce higher engagement.
Use a script that is conversational and succinct.
Include a specific call to action.
Similar practices hold true with other direct marketing campaigns. From targeted landing pages to dimensional mail campaigns, your initiatives should cover the Seven C's.
Clear: Immediately grab your prospect's attention and include a strong call to action.
Concise: Avoid industry jargon and keep it to the point.
Compelling: Generate excitement for your product while proving your credibility.
Consistent: Always use colors and logos that are consistent with your branding.
Continual: If your CTA includes a follow-up, state the exact day and time you'll be contacting them.
Convenient: Keep in mind the logistics of any campaign efforts to ensure smooth and simple execution.
Competitive: Give your content a competitive edge. Mention that you've sent similar offers to your lead's peers.
Applying these best practices to your digital marketing efforts will produce great ROI and increase your bottom line. An oil and gas market advertising agency will assist you to ensure these efforts create the demand and growth you seek.
Grow your Oil and Gas Company with a Leading Specialized Marketing Agency
With more than 30 years of experience focusing on the oil and gas sector, RH Blake can help. Our digital marketing efforts keep you on the cutting edge of the industry. We leverage our expertise as an oil and gas market advertising agency to design the road map you need for success. Our insightful, researched strategies tap you into the most effective digital initiatives to generate demand and growth.
Take the guesswork out of your oil and gas industry digital marketing with RH Blake's '5 Key Steps to Developing a Digital Marketing Roadmap.'
Experience You Can Trust
A few of the Oil and Gas-focused clients we have the privilege of working with: