5 Key Manufacturing Marketing Trends for B2B Marketers Today and Beyond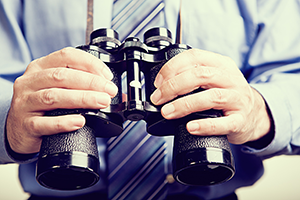 Written by Dan Konstantinovsky
Strategic Marketing, RH Blake



With today's B2B buyers completing nearly 60% of their sales journey before contacting a supplier, forward-thinking manufacturing marketers are creating more successful content by addressing the latest manufacturing trends.
Manufacturing Marketing Trend #1:
Create Marketing Content that Considers Pessimism about the World Economy
According to NAM, only 33.9% of manufacturers feel positive about their company's outlook. As a B2B manufacturing marketer in a constrained resource economy, you should more closely consider how your content favorably positions your offerings to help your customers increase efficiency and extend resources in this environment. If you haven't already, now is the time to more precisely map out your customer journey and identify the key challenges, objectives and hesitations at each step.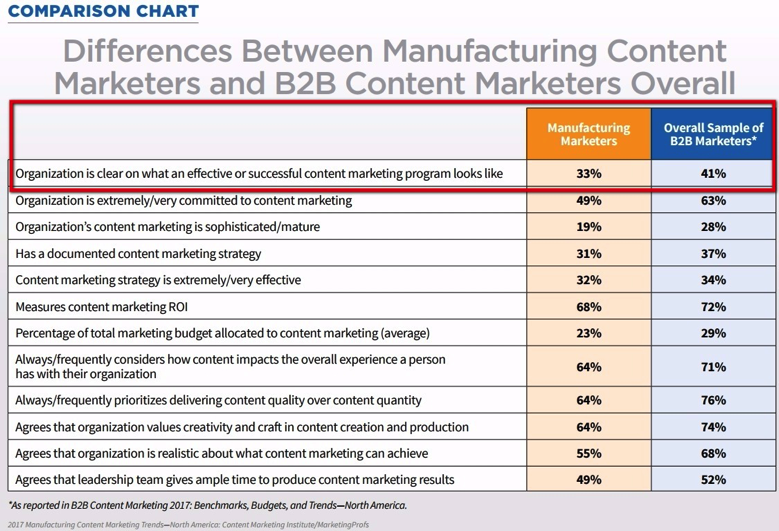 According to Content Marketing Institute, only 33% of manufacturers are clear on what an effective content marketing program even looks like. If you're part of the 33%, this is a remarkable opportunity to press on the gas pedal of your content marketing program and separate yourself from the pack even further.
Manufacturing Marketing Trend #2:
Create Marketing Content that Considers Advanced Manufacturing and Automation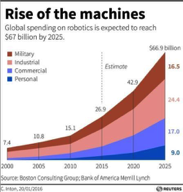 How does your content leverage your customers' needs for better accuracy and productivity beyond what humans are capable of? Most new equipment or technology is integrated with data capture and processing capabilities. Machines are talking to one another and making decisions based on these communications. Plus, your customers are in the process of reducing inefficient manufacturing jobs and creating new jobs for a differently trained workforce.
Consider how your content favorably positions your business and offerings as helping your customers achieve these objectives faster. By better addressing your customers' key and significant challenges, you will outpace your competition.
Need help organizing your
content strategy?
Request a quick consultation about your content program.
Manufacturing Trend #3:
Create Marketing Content that Considers Value Pricing
As manufacturers leverage technology advancements to gain deeper insights into their plants' and business performance, traditional pricing models are changing. As a B2B manufacturing marketer, consider focusing more of your content on performance-based pricing and value models. Your customers are increasingly expecting suppliers to share in the risk and reward of their performance – leading manufacturing marketers will use this trend in their content marketing program and communicate how their offerings provide a higher and more predictable ROI.
Manufacturing Trend #4:
Create Marketing Content that Considers Talent Development and Retention
The manufacturing industry currently has more than 350,000 manufacturing vacant jobs and according to recent Deloitte research, more than 3.5 million job vacancies will occur in manufacturing over the next decade. By helping your customers address this talent shortage, you will create a distinct and more concrete competitive advantage for your company.
Manufacturing Trend #5:
Create Marketing Content that Considers the New Role of Marketing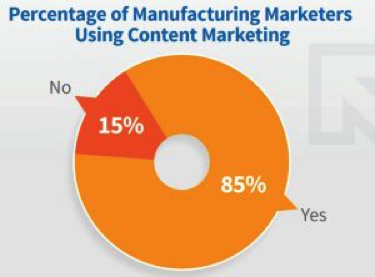 Today's B2B buyers have more control over the buying process than ever before. Forward-thinking manufacturers are creating content that helps drive leads, educates customers and channel partners, and establishes differentiation. In fact, 85% of manufacturing marketers are currently using content marketing. And of the 15% of nonusers, 53% say they plan to launch a content marketing effort within 12 months.
Manufacturing Marketing Trends in 2019 and Beyond
Merely continuing to churn out blog posts about your newest product or latest company announcement isn't going to cut it. Your competitors are creating content that takes into account your customers' needs and identifies insights for addressing them. If growth is a key objective for your manufacturing business, developing a sophisticated digital marketing and content marketing roadmap is critical to your success in the short- and long-run.