Marketing Strategy for Manufacturers and Industrial Firms
The most effective industrial and marketing programs use deep customer insight to drive strategy, segmentation, targeting, positioning and offering development. This ensures that marketing plan development is grounded in marketplace realities to best meet customer needs.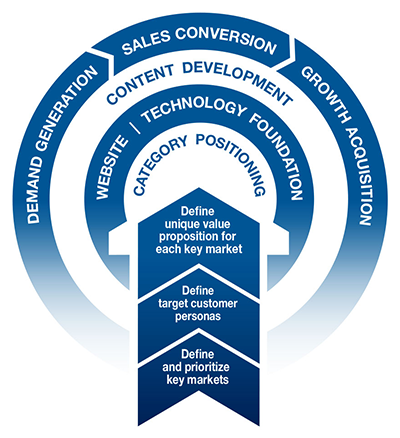 With our team of specialized manufacturing and industrial marketing strategy experts, RH Blake provides deep experience in the following areas:
Industrial Marketing Customer insights and segmentation: We help clients understand customer needs and behaviors using our RH Blake Growth Roadmap approach and develop actionable segmentation from the resulting insights. We help clients define the target customer or "sweet spot"—the area of distinct advantage over competitors—to inform business decisions and investment allocation.
Industrial Sales and channel effectiveness: We help companies identify quick, targeted, customized solutions as well as strategic and operational improvements to boost underperforming sales organizations.
Industrial Marketing and brand strategy: We help companies align marketing and brand strategy with overarching business objectives; ensure marketing investments are generating highest returns and reinforcing the brand positioning; and build a loyal customer base through branding that cultivates a strong, trusted image.
Customer experience: We work with companies to develop a series of positive interactions with the customer to earn their advocacy and inform consistent delivery of experiences to drive top-line growth.
Loyalty: We help companies nurture promoters—loyal customers who are more profitable, and who are active proponents of your business in good times and bad.
Go-to-market strategy:We help companies build powerful, integrated go-to-market systems that build a bridge between a company's strategy and the exceptional customer experiences that are the ultimate driver of customer advocacy and loyalty.
Industrial Marketing Strategy – Setting Direction with Precision and Accuracy
Customer-centric businesses build a virtuous cycle we call the "customer engine." We help companies at every stage of growth, developing custom solutions and collaborating with all levels of the organization.