We Create Lead-Generating Visual Stories for Industrial Marketers
Who Would Like to Accelerate Content Development.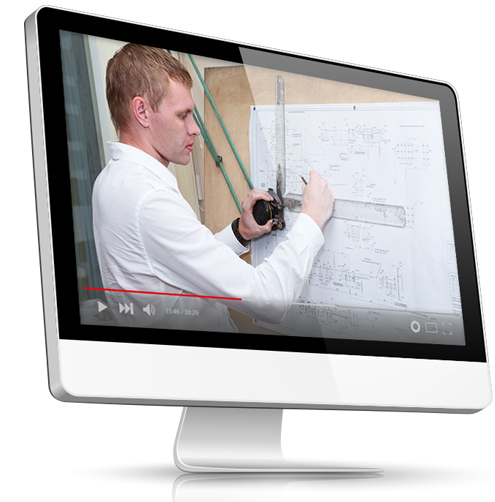 Does this sound familiar?
Marketers are blogging 800% more today than they were five years ago. However, the average engagement has declined by 89%!
As a marketing leader for an engineered product or solution, developing high quality, ongoing blog posts that drive leads and engage customers is challenging and time consuming.
Between nagging subject matter experts to contribute or review your post to identifying a unique viewpoint to just finding the time to do it, managing a blog program that delivers consistent results is more difficult than ever.
Plus, considering that marketers are blogging 800% more today than five years ago, the amount of distractions you're competing against doesn't make your job any easier.
RH Blake's Engineered to View™ video programs can help.
---
Engineered to View™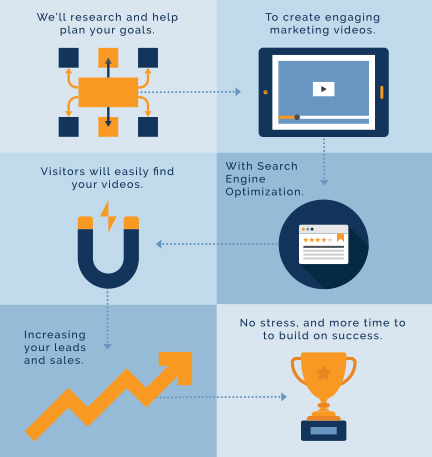 Why RH Blake?
We know how to extract valuable information from engineers and convert it into benefits that drive sales.
We know how to leverage the power of Video Marketing to grow your business.
RH Blake's Engineered to View™ leverages our proven 5-step process for helping ensure our videos grab -- and keep -- people's attention while achieving high search engine ranking on Google and YouTube.
Thirty years of industrial marketing expertise!
Why Choose RH Blake's Engineered to View™
To Supplement Blogging and Writing Articles?

Increase Leads and Sales. (Video tells stories. And stories are remembered more.)
90% of information that comes to the brain is visual and processes 60K times faster than text. If you're excluding video from your regular blog program, you're missing a quantifiable amount of engagement and in turn, leads. It's no surprise that simply including a video on a landing page can increase conversion by 80%.

Drive More Quality Visitors to Your Website with SEO Optimized Videos.
Did you know that companies using video enjoy 41% more web traffic from search than non-users? With user engagement now being a more critical factor than ever for search engine ranking and YouTube being the second most visited search engine after Google, effective videos should be a key component of your SEO program.

Save Time and Avoid Frustration.
 
With more than 30 years of industrial marketing experience, RH Blake uniquely understands how hard it can be to identify a new topic that will generate engagement and interest with target customers, write a blog post (twice as many marketers are now spending 6+ hours on their average post compared to last year), get it reviewed and approved by the subject matter experts, and then shared across relevant channels.
RH Blake's Engineered to View™ can help you focus on more strategic initiatives while we help take care of the time-consuming content development.
View Examples of Our Video Storytelling Capabilities
In this use case video, the story illustrates the benefits of a more intuitive and cost-effective control system.
In this solutions video, a use case illustrates how customers can simplify collecting data from a motor via the cloud.
In this healthcare-focused one, the use case is broad. It involves moving supplies to reduce noise levels and improve HCAHPS scores.