Webinar Marketing Best Practices for a Manufacturing Product Launch
Marketing a manufacturing product launch can be a challenge. In fact, only 50% of launches are successful. One marketing activity that many product launches incorporate is a webinar.
Webinars deliver a number of benefits, including driving awareness, differentiation and quality opportunities. Not all webinars achieve the same level of impact, though. The success of a webinar is directly related with how well you strategize, plan and execute your Pre-event, Day-of, and Post-event activities.
In this blog post, we'll discuss key steps and best practices every marketing leader should consider when executing their webinar program.
Pre-Event Webinar Marketing Considerations for Manufacturers
All marketing tactics that occur before the webinar are called pre-webinar marketing. This includes not only naming the webinar and determining the objectives, but also identifying, prioritizing and building an audience, and creating a plan.
To build an audience, a company may have a number of sources to consider, such as:
email database subscribers
LinkedIn followers
channel partners and vendors
website visitors
industry or association lists
After a desired audience list is thought through, a course of action is needed. This could include a page on the website that promotes the webinar, an email invitation to the event, social media posts, and reminder notifications.
Key Steps/Considerations
Decide on the goals and objectives – what do you want to achieve?
Determine target audience
Develop a promotional plan
Create a registration page – where will people go to sign up for the webinar? Is this hosted on the company website or an external source such as Eventbrite or Cvent?
Send invitations
Day-of Webinar Marketing Considerations for Manufacturers
While all the above pre-webinar activities are critical to generating awareness of the webinar product launch, the events leading up to the live webinar are just as important.
However, there are additional things to remember during this phase:
Ensure that you send multiple reminders. For example, one week, same day and one hour ahead of the webinar
Run-through the event one week before. This ensures speakers and producers know what to do and when, and work out any issues in the process
Prepare questions to ask your audience. These help conversation flow and ensure there is no dead silence, and give you a chance to highlight technical product features
Once your live webinar has ended, send a follow-up email to all attendees thanking them for their time. Include a promotion code for purchase. Also send an email to those who were unable to attend, to promote an on-demand version of the webinar.
The on-demand version is just as important as the live webinar. This is a recording that you upload to a video-hosting platform, such as YouTube, or your company website. Use this on-demand version for new employee training, and as sales material for prospective customers.
Key Steps/Considerations
Leave time during and at the end of your webinar for questions from attendees
Conduct a survey during the event to solicit feedback. What are attendees liking most about the webinar, what topics do they want you to cover before you finish, what topics do they need clarification on?
Send a follow-up email
Post-Event Webinar Marketing
After the webinar has ended, emails have been sent out, and the sales department has taken over, it is important to not stop there. The live event may have ended, but the promotion of the product launch has not. Continuing to market the launch is crucial to the success of the overall manufacturing product launch. This includes on social media channels, in addition to the company's website, and through email marketing.
Key Steps/Considerations
Include a link to the recording of the webinar
Provide additional resources for those who want to learn more
Cut the webinar into smaller bits of information that can be shared within social media posts and emails
Be sure to make the Q&A session available as well, since this is often the one area of a webinar that delivers the best value, as far as attendees are concerned
Review webinar ROI and performance
Review your post-event survey results to make improvements to this webinar for the next time you deliver it
Request Our Webinar Marketing Roadmap Infographic
To learn more about marketing best practices for manufacturing product launches, request our Webinar Marketing Roadmap Infographic by completing this form. This guide showcases many items mentioned this blog post, and additional tactics that ensure that your webinar product launch goes off without a hitch.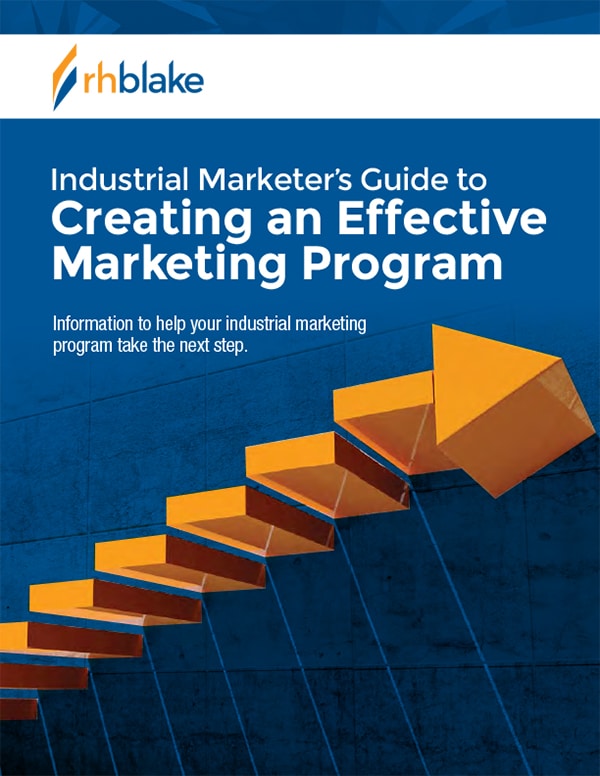 Industrial Marketer's Guide to Creating an Effective Marketing Program
147 pages of actionable ideas to help you create a winning marketing strategy and program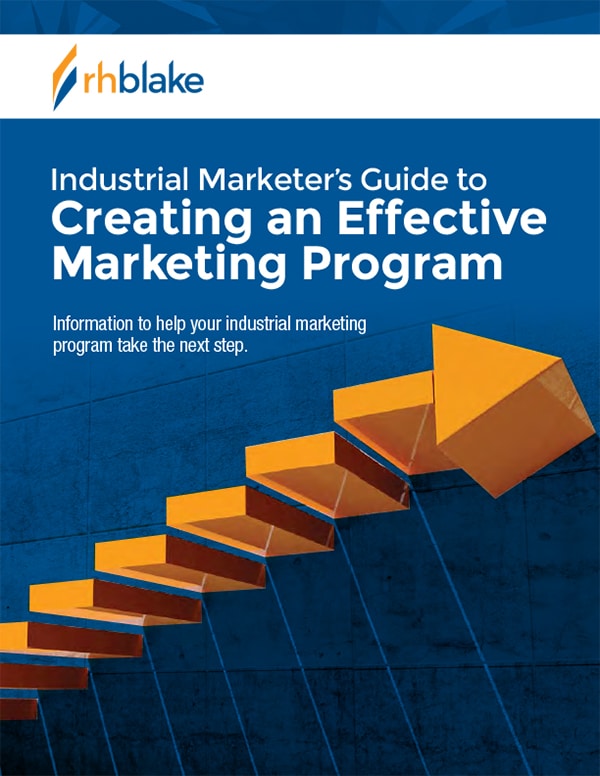 Industrial Marketer's Guide to Creating an Effective Marketing Program
147 pages of actionable ideas to help you create a winning marketing strategy and program
Click on work examples below