Leading Manufacturing Content Marketing Agency Empowering Organizations to Overcome Marketing Challenges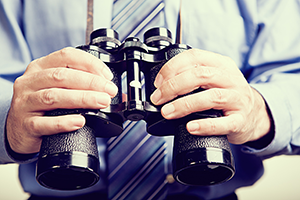 Written by Dan Konstantinovsky
Strategic Marketing, RH Blake


Too many manufacturing companies are missing out on game-changing initiatives. These strategies could improve customer loyalty, increase market share and solidify industry authority. What methods could have such impact? Content marketing.
Why Is Industrial Content Marketing So Important for Manufacturers?
Based on statistics from the Content Marketing Institute, it's clear manufacturers underestimate the importance of content marketing. Only 31% have a documented content marketing strategy in place, and only 46% report delivering content consistently. A meager 33% report their organization is clear on what an effective content marketing program even looks like.
Yet, today's marketplace demands strong content creation for manufacturers to thrive, or even survive. A Roper Public Affairs Survey found that 80% of business decision makers prefer articles over advertising for prospective purchase information. 60% admit content marketing assists them in making buying decisions. 70% report content marketing makes them feel closer to the brand.
Manufacturing content marketing is a powerful tool that increases credibility, visibility, reach, and customer comfort. It delivers information in a context that appeals to today's audience. It captures leads. It sells products. It enhances your brand to effectively attract consumers.
So, why aren't more manufacturers using it?
This under-utilization becomes more understandable when we look at the current challenges of manufacturing content marketing.
Challenges of Manufacturing Content Marketing
First and foremost is the constant flux of manufacturing content marketing. Businesses must keep up with myriad technologies in an industry that thrives on innovation. Marketers are challenged with multiple online interfaces. The number of buyer touchpoints continues to grow, and buyers continue to change. Due to these dynamics, manufacturing marketers must understand and prioritize more content marketing options than ever before.
As they navigate these ever-churning waters, businesses must also determine how to generate more of the right kind of leads. More than 75% of industrial marketers use website traffic to measure how well their content marketing is producing results. Yet, this is only a small piece of the manufacturing content marketing puzzle. Heavy web traffic and lengthy subscriber lists sound great, but, if these never generate business, they are not producing the right results. Successful manufacturing content marketers have to move beyond simple traffic and push leads through the sales cycle. A shift in focus is needed to convert these leads.
How? Through effective manufacturing content marketing. This leads to the next challenge: how to use better content marketing to influence prospects and channel partners. This is clearly a roadblock for many content marketers, since so few are able to break through and achieve success. More than half of industrial marketers admit a lack of strategy has contributed to stagnant achievement over the last year. For influence to improve, companies must ramp up their content marketing efforts.
This must be done strategically to overcome the additional challenge of improving market share. Companies want to expand efforts and reach, but it is difficult to maintain manufacturing content marketing strategies that grow with the company. The Content Marketing Institute reports only 33% of industrial marketers say their content marketing strategy has scalability. It's easy for manufacturers to trip over out-grown shoes as they try to leave a larger market footprint.
The final biggest challenge facing manufacturing content marketers is how to enhance margins. To do this, they must maintain razor-sharp content marketing initiatives that cut away the fat and carve out additional market share. Their marketing endeavors must achieve high return, yet marketers must be willing to invest in innovative ideas that offer no track record of proven success. It's a challenging balance. It proves even more difficult with limited in-house resources. A majority of industrial marketers (57%) only devote a small content marketing team to this task for their entire organization – and it's often a team of one.
RH Blake Uniquely Understands Manufacturing Content Marketing
Not every marketer grasps the intricate details of these challenges. Clients of RH Blake benefit from our in-depth knowledge of manufacturing content marketing complexities. We leverage 30 years of experience as a manufacturing content marketing agency to deliver precision solutions. Our methods offer impactful insight and impressive marketing ROI. We've successfully grown and adapted with the industry for three decades, and we continue to engage solely in projects that create worthwhile results for our clients.
A partnership with RH Blake results in brand enhancement, lead generation, and business growth. We accomplish this impact through our key service offerings:
Manufacturing Content Marketing Strategy – We use our proven RH Blake Growth Roadmap™ to analyze key aspects of your business and align your marketing campaigns with the most effective strategies for your manufacturing content marketing. RH Blake partners with you to create an actionable plan for success.
Manufacturing Content Marketing Development – With proven experience, RH Blake skillfully guides you through the process of telling your story, your way. We offer expertise in multiple strategies that increase awareness and build your brand:

Case Studies – Our detailed case studies share your company's value with depth and impact. RH Blake creates manufacturing content that relates the positive experiences your company offers and gives credibility to your brand.
Infographic Creation – 65% of the population are visual learners. RH Blake capitalizes on this reality by developing infographics that capture the attention of this majority audience. We condense complex information into simple snapshots for viral sharing.
Whitepaper/E-book Development – Applying detailed manufacturing content marketing knowledge, RH Blake chooses the best format for your content and audience to achieve maximum impact. We offer your information in comprehensive, researched presentations or easy-to-digest, how-to guides.
Website Copy – Our proven SEO processes deliver online success and extend your marketing reach. We develop responsive web content that engages prospects and accelerates your sales cycle.
Social Media Collateral – Our online media programs use the smartest vehicles to reach your manufacturing markets, accelerate your sales cycle and drive opportunities that build your brand. We differentiate your business to make prospects take notice.

Manufacturing Content Marketing Distribution – RH Blake executes a strategic distribution plan that effectively reaches segmented manufacturing markets with content that draws business to your brand. We know what to publish and where:

Owned publications where your audience is already engaged
Outside publications where potential clients are engaged
Sales materials for engaging new clients
A Manufacturing Content Marketing Agency to Solve Your Manufacturing Content Marketing Challenges
In the last year, less than half of industrial marketers have undergone any changes that have improved their manufacturing content marketing approach. More than two-thirds admit they don't have the time required to prevent market stagnation. Perhaps it's time to try something different.
The small margin of industrial marketers who were able to achieve increased success in the past year did so by prioritizing content marketing, developing a solid strategy and enhancing the quality of their content. Still, less than half of industrial marketers even use a content management system, and only one percent rate their content marketing approach as extremely successful.
RH Blake wants to put you in that one percent.
To take on the challenges of manufacturing content marketing, you need a manufacturing content marketing agency that is properly equipped for the task. RH Blake faces these challenges head-on and delivers impactful results.
To begin your successful partnership with the leading manufacturing content marketing agency, contact RH Blake today.