B2B Marketers Reveal Which Channels Drive Highest ROI Leads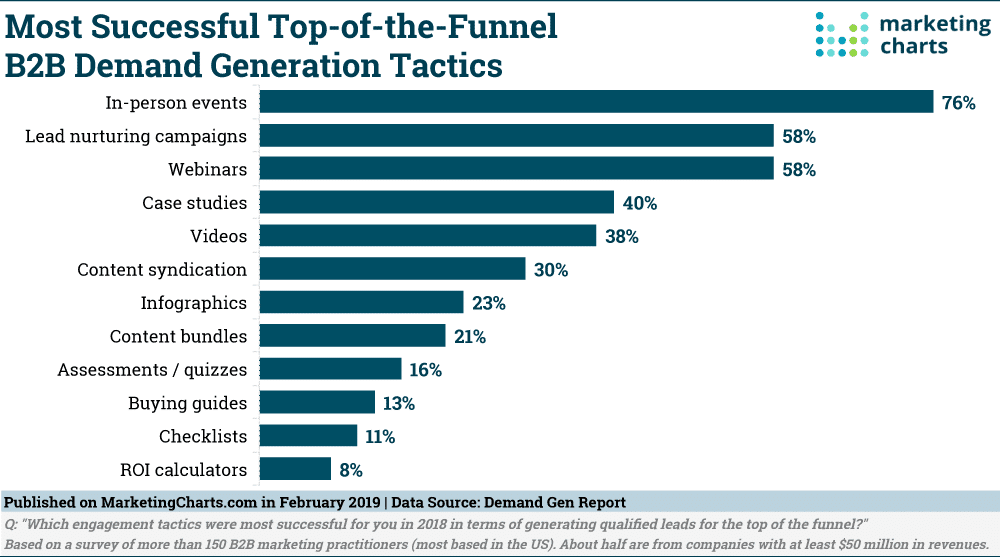 Written by Dan Konstantinovsky
Strategic Marketing, RH Blake



Generating more qualified sales leads is a challenge industrial marketers look to solve daily.
In a typical B2B environment, however, the lead generation and sales process is anything but quick and straightforward. Industrial marketers are faced with varying product cycles, distinct target customers, multiple offerings with numerous stakeholders and quickly evolving technologies.
And for each offering, industrial marketers are expected to consistently deliver targeted and ROI-generating marketing programs. To make things even more fun, we must achieve this while keeping in mind that approximately 60% of the buying cycle happens before a prospect contacts a supplier.
So what works? Recently Chief Marketer conducted a survey with more than 200 B2B marketers that revealed Email is the channel producing the highest ROI leads with Live Events, SEO and Content Marketing coming in relatively close behind.
This research reminds us B2B customers still read and respond to email – though leading industrial marketers realize that this channel can't be viewed in a vacuum. To generate positive ROI for an overall marketing objective, rather than just a marketing channel, marketing activities should be aligned around how and where the customer consumes information and sequenced together like Tetris across the customer's buying journey.
One way to achieve this is by developing quality content for each phase of the sales cycle. Once this content is developed, industrial marketers can then leverage the different channels to accelerate customers through the sales cycle and generate more qualified leads.
Free Download: 5 Key Steps to Developing a Digital Marketing Roadmap
A Must Have Digital Marketing Guide for Manufacturers